Scottsdale, Arizona: The road to achieving debt relief can be long and frustrating, so McCarthy Law PLC stands ready to help clients achieve debt settlement success much sooner to unlock a brighter future. The BBB accredited company McCarthy Law PLC fights for the little guy by erasing the debt and restoring the credit. Debt settlement attorneys can help clients pay off their debts for a fraction of the amount owed, avoid bankruptcy (Chapters 7, 13 and more) and ensure they can continue their lives undisturbed by the burden of debt. The firm has added attorney Jacob Hippensteel to its growing list of partners.
McCarthy Law PLC has defended many clients involved in credit card lawsuits and ensured their interests were protected. Other areas of interest include overcoming credit report errors and labor law issues. The attorneys can correct credit report errors free of charge and protect clients involved in labor disputes. Kevin McCarthy is the principal counsel and contact for the firm.
As Attorney Jacob Hippensteel joins McCarthy Law PLC as a partner, he will retain his appointment as Head of Litigation, which includes litigation oversight. He will continue to serve the company's management group by providing legal and business advice. Prior to his new engagement, Jacob worked as an Associate Attorney for six years. During his practice as an attorney, he has represented clients at various levels of litigation, including appellate courts, juries and court sessions. During his tenure at McCarthy Law PLC, Attorney Jacob has earned a great deal of praise and respect.
Attorney Jacob was presented with an engraved Breitling Superocean Heritage watch as a token of appreciation during his inauguration as a partner. As you join the elite roster of Debt Settlement Lawyers, Jacob has successfully represented many clients struggling with debt, credit report errors and wrongful termination of employment to obtain a reprieve from the corridors of justice. The attorney is a dedicated member of the National Association for Consumer Advocates and has been on the Southwest Super Lawyer Rising Star List since 2019. He is admitted to practice law in Arizona and several US district courts. With the newly formed partnership, the firm is excited to adopt the team sport approach to achieve justice.
McCarthy Law PLC's debt settlement process is straightforward and simple. Clients can start the process by requesting a no-obligation telephone consultation, speaking to the attorney about their current situation and discussing practical options. The company also helps clients with student loan, mortgage debt, unfair collections, SBA loan, credit repair, and payday loan questions.
To speak to McCarthy Law PLC's experienced attorneys, call 866-777-0748. The law firm is located at 4250 N Drinkwater Blvd Suite #320, Scottsdale, AZ, 85251. Live chat service is also available.
media contact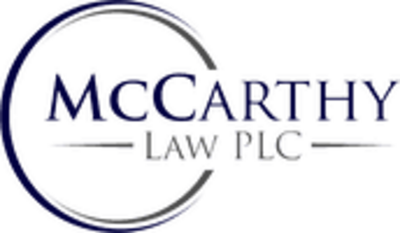 Name of the company
McCarthy Law PLC
contact name
Kevin McCarthy
phone
866-777-0748
address
4250 N Drinkwater Blvd Suite #320
city
Scottdale
Federal State
AZ
postal code
85251
country
United States
website
https://mccarthylawyer.com/